Where can I edit my Social Options?
In this Justuno support article, we will cover where to manage social networks used in promotions.
Last updated: 6/13/2022
1. All your social options are located within the design canvas on the left-hand side under the following:
"Add Layer" > "Social Networks"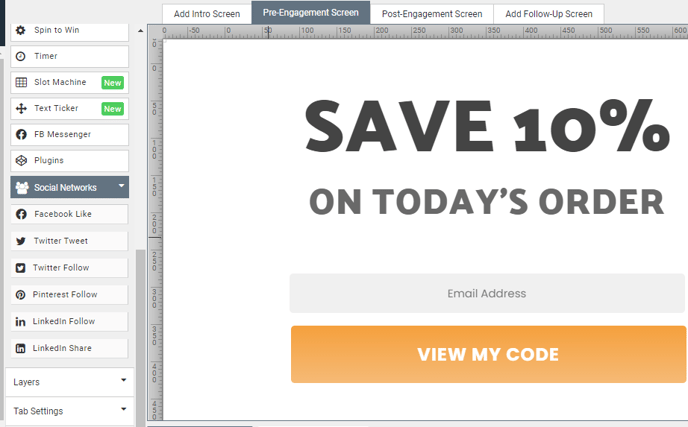 2. Once your social icon is highlighted you'll see the options at the right of the design canvas. Click on the social icon and you can update your social information!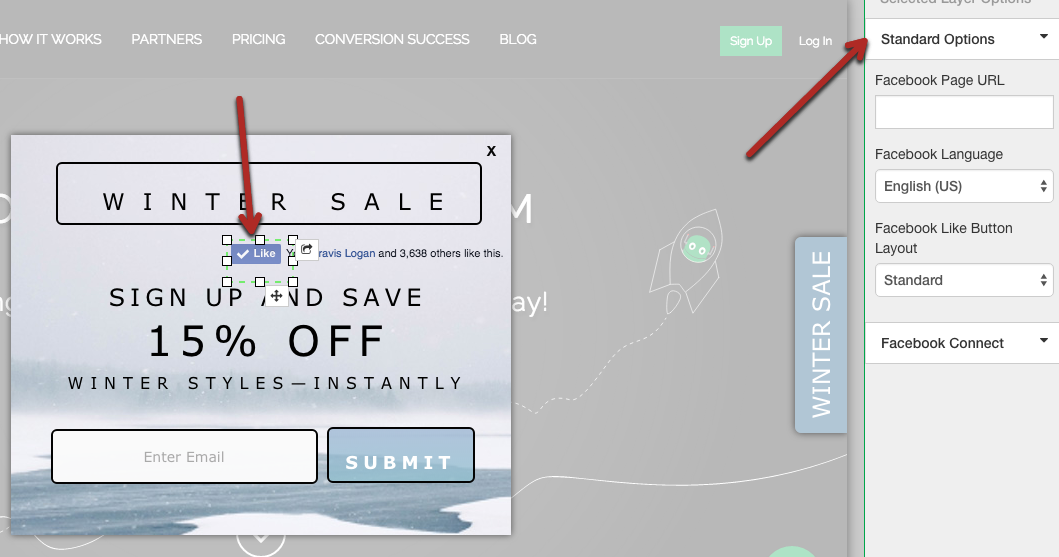 Visit Justuno @justuno.com