First Steps and Best Practices
What is Justuno White Label?
In this Justuno Support article, we will cover how to remove the Justuno logo from your promotions
If you are under a paid account, you are able to turn off the mini logo you see on the bottom left of a promotion. Simply head to your account Account Settings by clicking the people icon on the left side of your screen. You will see the option to Hide Powered By Justuno. Turn this to ON and then click Save at the very bottom of the screen.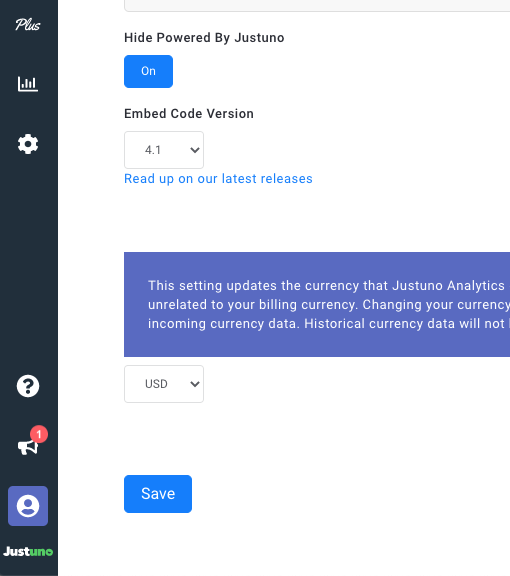 This option removes the reference of Justuno when the popups occur. It will not remove all of the branding within your actual account.