This Justuno support article will walk you through connecting Rare.io.
Last update 9/01/2021
Please Note: This email service provider does not offer SMS capture services. You cannot pass SMS numbers to your ESP with this integration and any existing SMS integration will be disconnected.
1. Log In to Rare.io and Navigate to Account > Settings by clicking on your email in the top right. This section can be found here.
Copy your Store Name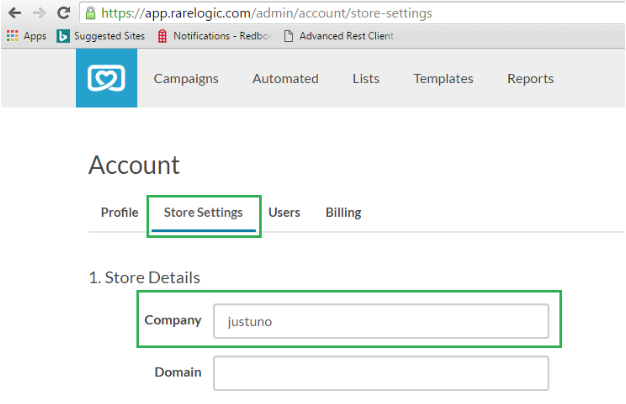 Integrating Justuno with your Rare.io account will add all new contacts to your "All Prospects" list in Rare.io.
2. Log in to Justuno and click Promotions, then select the Options menu. Click on the Settings tab and select "Integrations."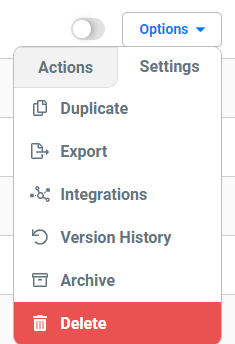 3. On the App Integration page, locate and click on the Rare.io Connect button to launch the configuration options.
4. Enter your Store Name from Step 1 above, and click save.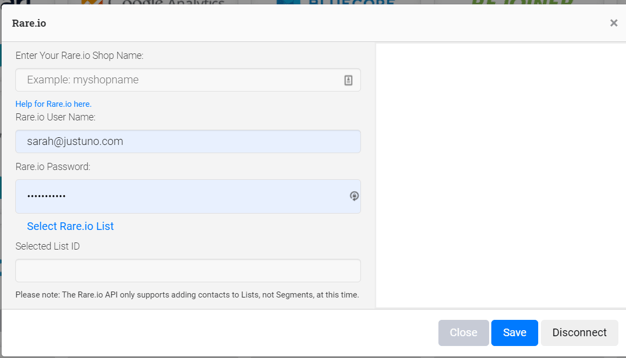 5. Your Justuno contacts will now be added to your All Prospects list in Rare.io!

Visit Justuno @ justuno.com