Follow these steps to create a pop up from an element or image that already exists on your website Instructions:
This feature requires basic knowledge of Javascript in order to complete.

Follow these steps to create a pop up from a element or image on your website already!
1. First, find the element you need to target using this article as a a guide. As an example, I'll use our blog and target the "sign up for free" element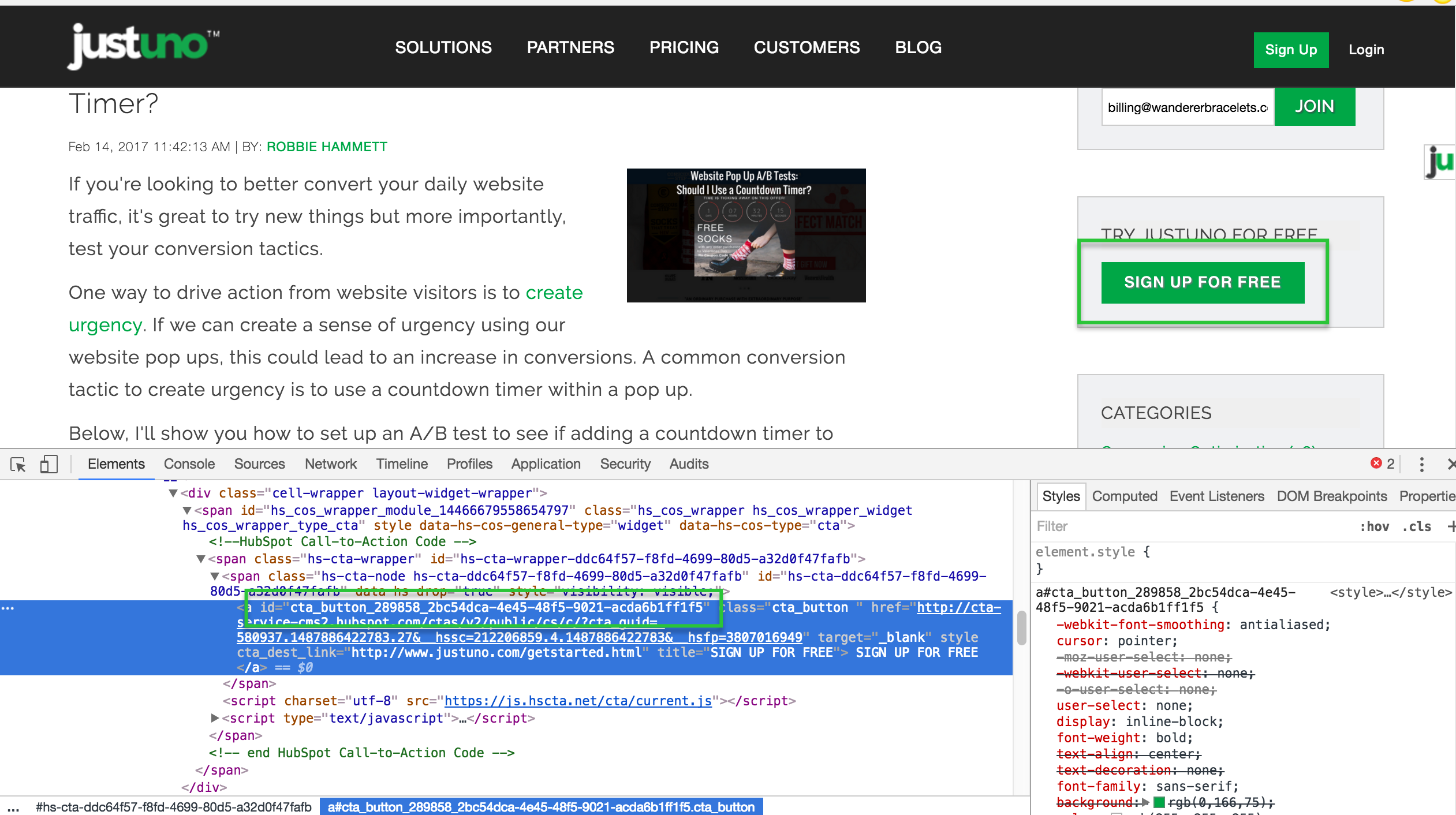 2. Find the promotion you would like to open and click edit rules
3. Hit new rule and advanced rule
4. Add in the jquery element in the Matching element click rule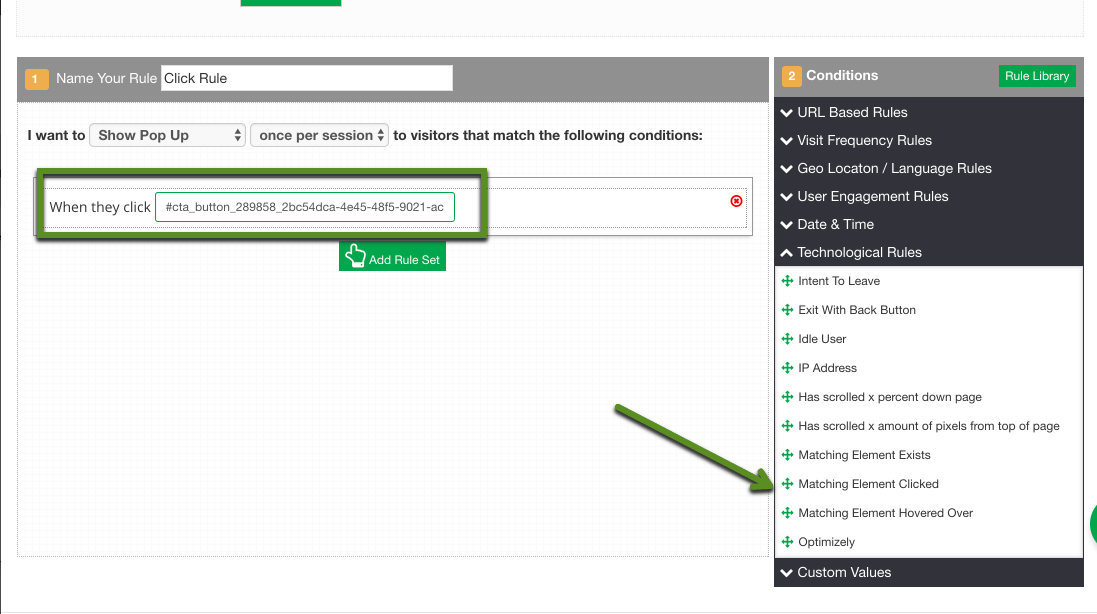 5. Hit publish and a click on the element you've chosen will open a pop up!
Looking for more advanced Justuno use cases? Check out our Academy section, where you'll find step by step instructions for how to implement high-converting strategies and best practices for onsite promotions. Justuno Academy
tags: in page promotions, click to open pop up, click to open promotion