Introduction
When signing up for your Justuno account, Google Analytics(GA) is automatically integrated with your website. This will allow you to track the data we are submitting in real-time.
Below we discuss the default events and how to review them.

Engagement-Incentivized form - Tracks email sign-ups.
Engagement - Unlocked or CTA Click - Tracks clicks on a CTA layer or on an unlocked promo with a clickable layer like the coupon presenter.
Targeted Overlay - Tracks impressions, so the showing of the promotion.
Tab click - Captures the first click on a promotion's tab.
All of these are Non-Interaction when passed through to GA.
The above are Actions and the Label is the promotion name.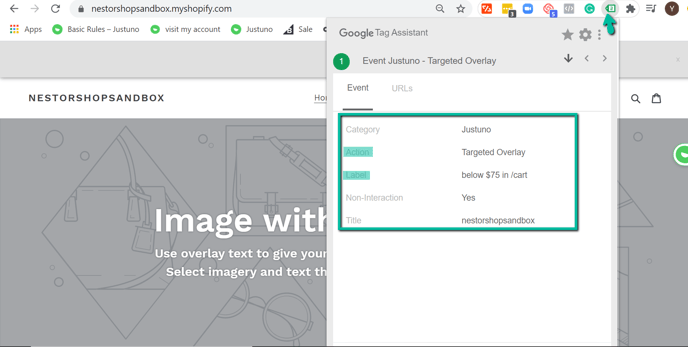 You can test these events by using the Tag Assistant extension by Google.
You will find the data in a few sections.

The first one being the Realtime section.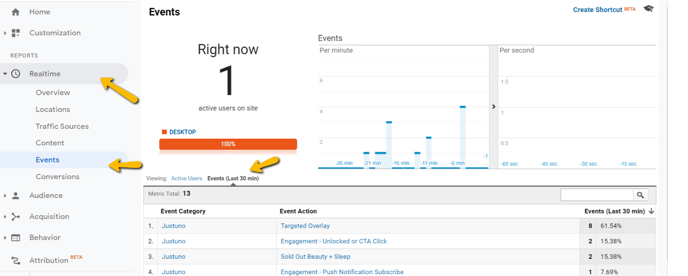 The second place is under the Behaviors section.
Visit Justuno @ Justuno.com