With our Facebook Messenger Button plugin, you have the ability to integrate your messenger bot with the Justuno visitor conversion suite.
You can add the messenger button as an option to your email capture campaign or as stand alone engagement.
Follow these instructions to add the plugin to your Justuno promotions:
Step 1: Head to the Justuno design canvas.
Step 2: Hit "Add New Layer" on the left hand side and then choose the plugin's layer.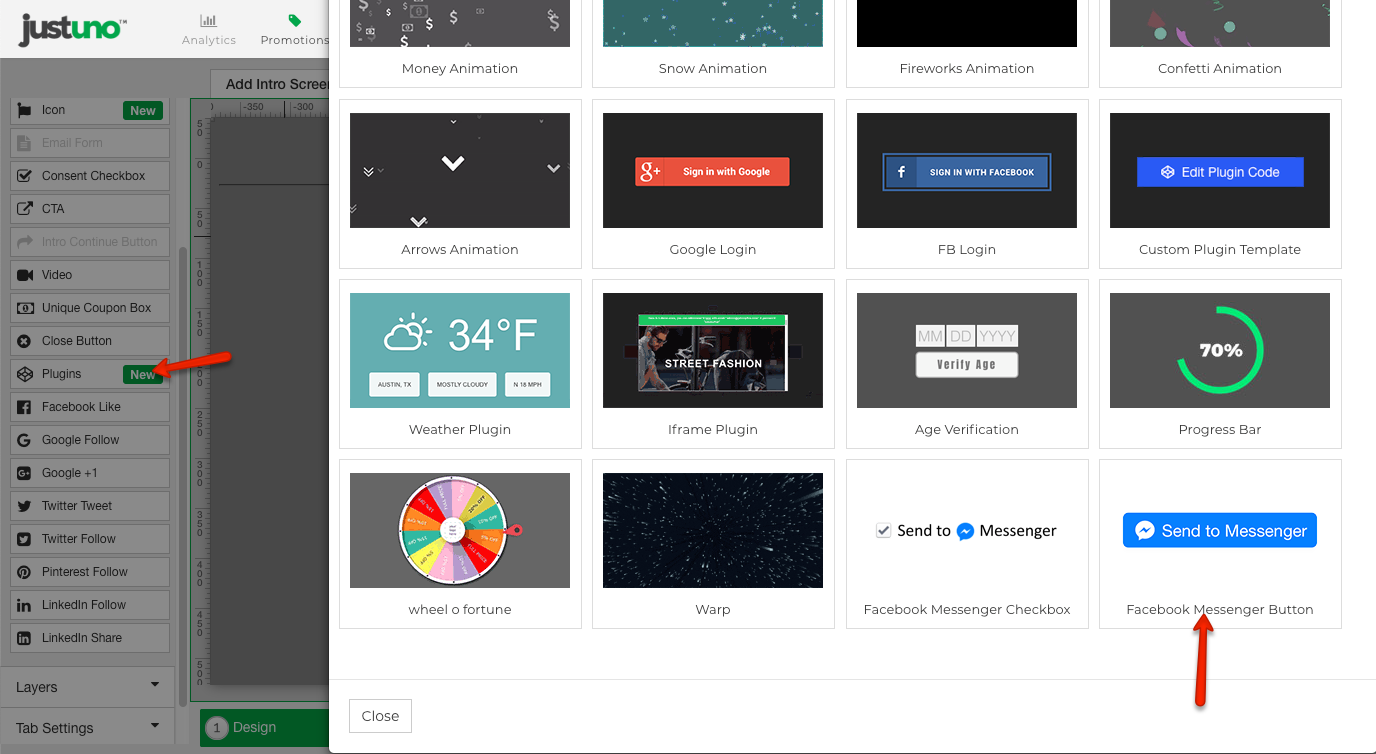 Step 3: Choose the "Facebook Messenger Button" option.
Step 4: Once the layer is clicked, you'll see which integrations you can choose from. If you do not see your integration choose custom.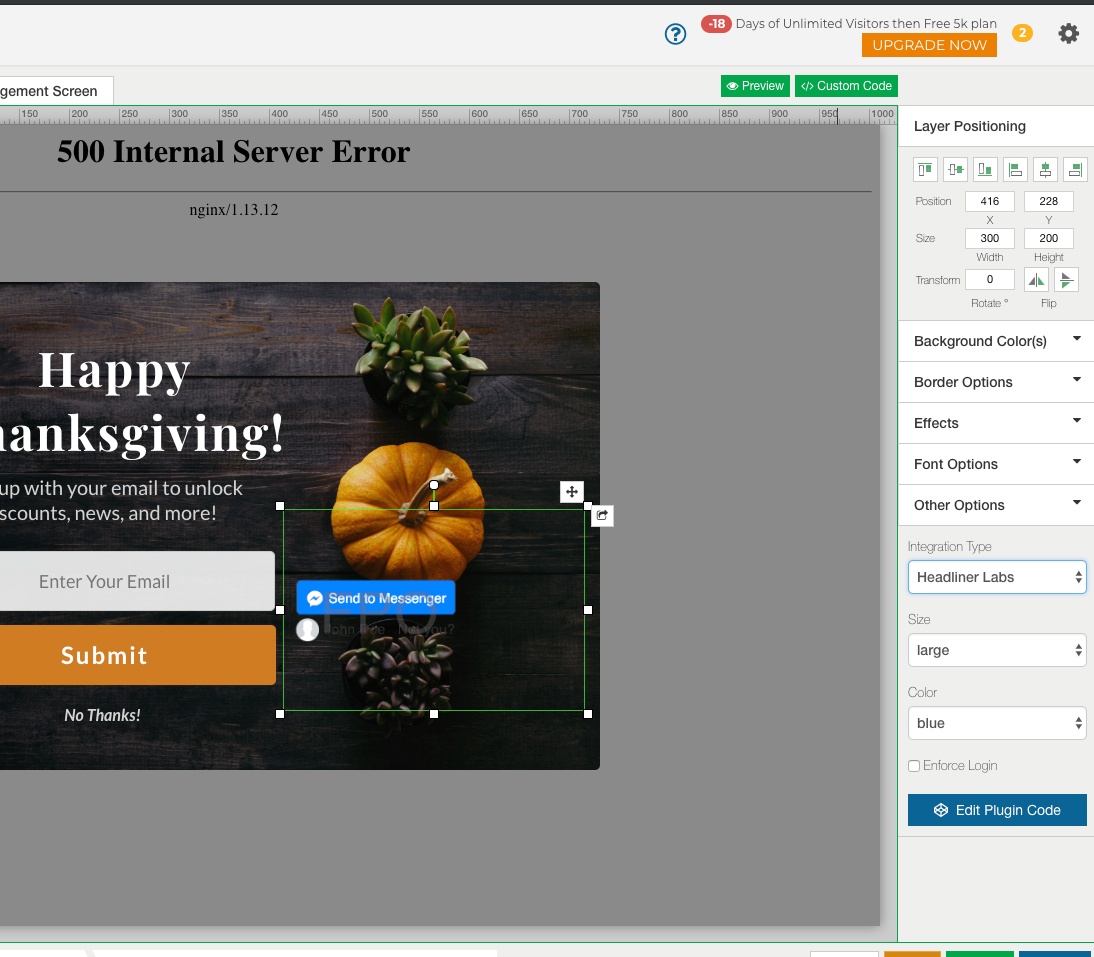 Step 5: Set up your email integration and design your promotion. PLEASE NOTE: you will not be able to preview this opt-in within the Justuno backend. The promotion will need to have the messenger bot embed code for your website and be published and live to work.