Covers how to set up the Dotmailer Integration via Justuno
Last updated 11/17/2021
Instructions
1. Enable your Dotmailer account for API transactions by adding a new API User and creating a Password. Navigate to the person-and-cog icon in the bottom left corner and go to Access > API users. Click on New User and submit the desired email address and password. Save both values as they will be used during Step 3 in our Admin.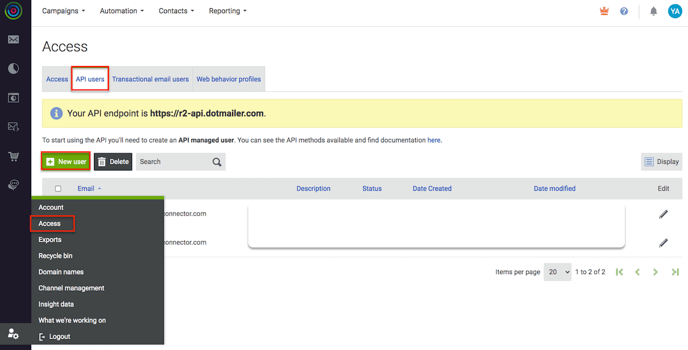 2. Create a Dotmailer Email Marketing Address Book if you have not done so already. To create this navigate to Contacts > My Contacts, and click New Address Book.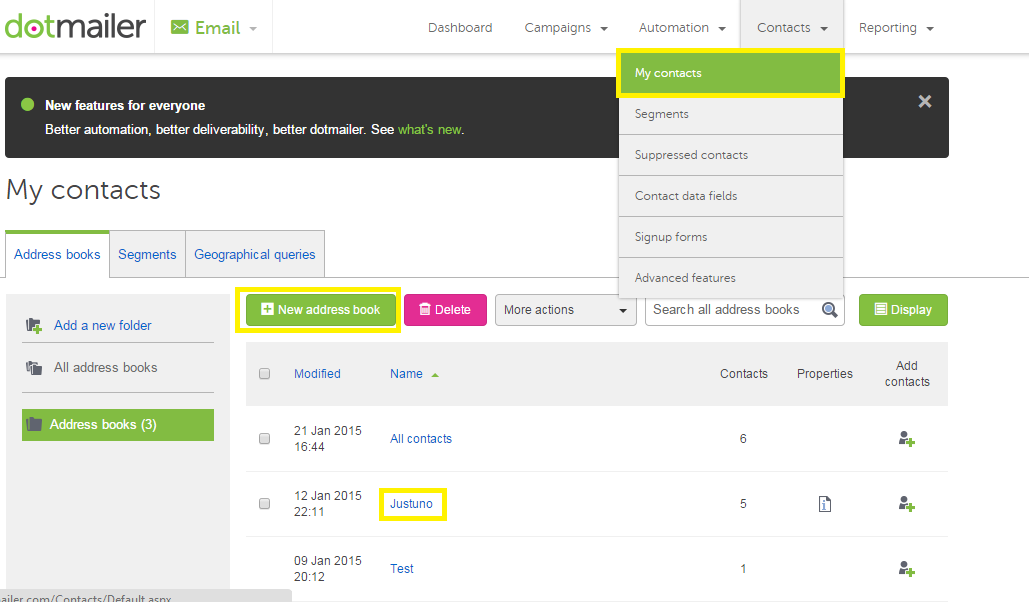 3. Copy the Email address as your Username.


4. Log in to Justuno and click "Promotions" and then select "Options", and under settings choose Integrations next to the desired Promotion.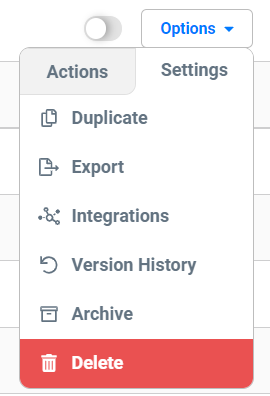 5. Locate and click on the Dotmailer "Connect" button to launch the configuration options.
a. Enter your API Username and Dotmailer Password.
b. Select a Dotmailer list and click "Save".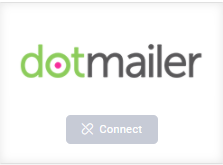 6. Your Justuno will now sync new signups to your selected Dotmailer list as they come in.