In this Justuno support article, we will cover how to set up the Cheetahmail (Experian) email integration.
At a glance:
Gathering Cheetahmail Credentials
Justuno Connection
Last Update 01/03/2022
IMPORTANT! You will need to contact your Experian - Cheetahmail Representative to assist with the following:
Gathering Cheetahmail Credentials
---

GET AUTHENTICATION DETAILS -
The following information is needed to successfully integrate Cheetahmail with Justuno.
API User Name
API Password
API Account ID
API Subscriber ID

ASK FOR IP WHITE LIST -
Ask your rep to white list our server IPs:
144.217.8.9
144.217.255.234
144.217.8.160
144.217.255.236
Once you have it, Log in to Justuno and click "Promotions" and then select "Options" next to the desired Promotion. On the Settings tab, find
On the "App Integration" tab, locate and click on the Cheetahmail "Connect" button to launch the configuration options.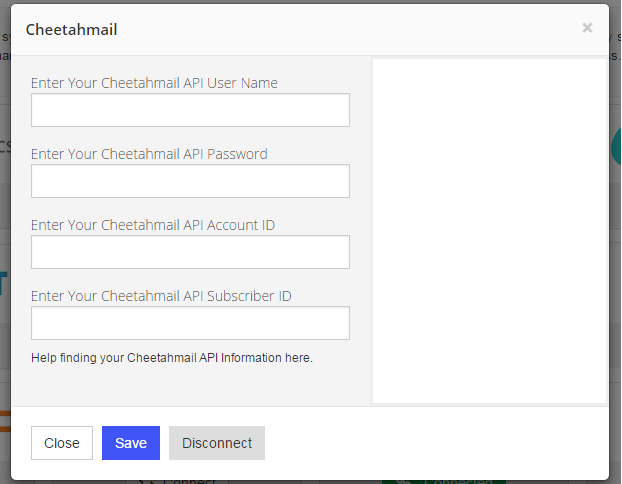 Enter your Username, Password, Application ID, and Subscriber ID from Step 1 above and click "Save".
Your Justuno contacts will now be added to Customer List in Cheetahmail!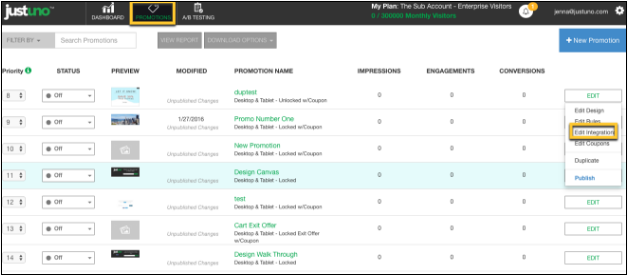 Visit Justuno @justuno.com